WELCOME TO BUTCHER BLOCK SAUCES INC.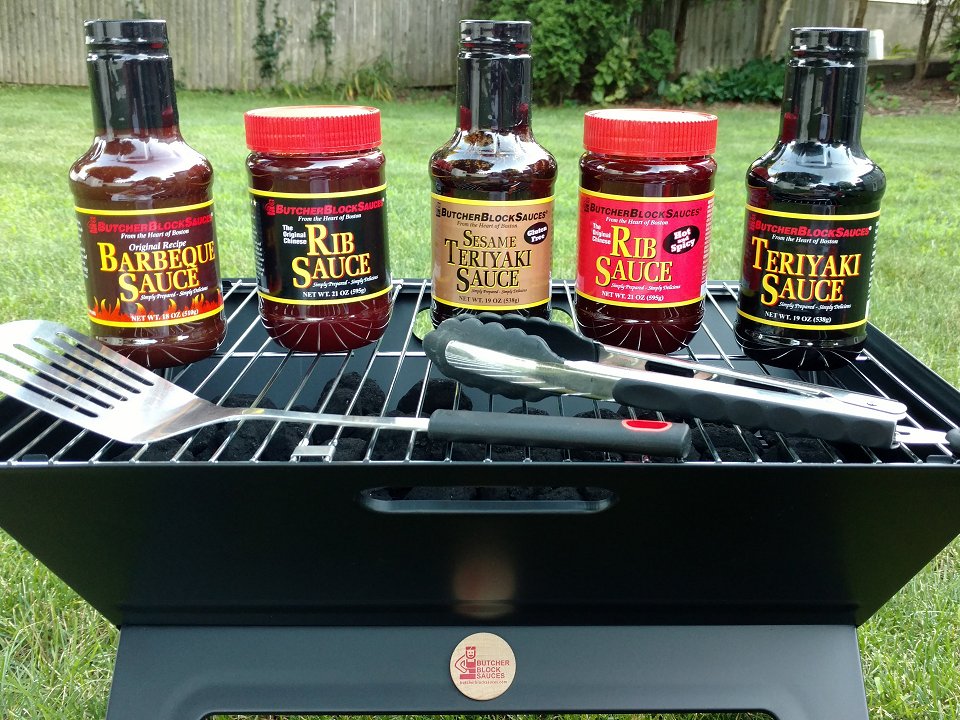 We are proud to offer Butcher Block Sauces Inc. Marinade Grilling Ribs Sauces to you and your customers. As maker and packager of this nationally distributed line of distinctive sauces for all seasons. The Butcher Block name has come to represent the finest quality available and the best in convenience and variety for home cooking. We can confidently say they're the best, because our products were created out of consumer demand and response. Butcher Block began as a retail butcher shop. Our sauces and marinated meats evolved out of our customers' repeated requests for more. Soon we couldn't keep up with the demand for our specialty sauces and Butcher Block Sauces Inc., was born.
Today's present collection Teriyaki Sauce, Original Recipe Barbecue Sauce, and Original Chinese Rib Sauce are the result of customer preferences and feedback from nationally known restaurateurs and classic Chinese chefs.
YOU CAN FIND OUR PRODUCTS IN RETAIL STORES, TOO!
Check out our line of sauces:
You can find our sauces in many of your favorite retail shops:
OUR CUSTOMER'S FAVORITES
Never Out of Season